Part 2 - The Dark Side of 360
Read Exposing the Truth About 360 Degree Feedback - Part 1.
In part 2 of this article, I hope to dispel a few myths that come from the dark side. These myths tend to be generalizations that are made based upon rare occurrences or bad experiences. That said, in order to avert future misunderstanding of the benefits of 360 feedback, it our responsibility to implement 360 degree feedback programs in an ethical manner and with the purpose of positive individual and organizational change.
Myth 5: 360 feedback will turn into a bargaining process where people negotiate with one another to provide positive feedback and there are no constructive suggestions.
"I'll give you a 5 if you give me a 5, do we have a deal?"
I believe that this unfortunate myth was started by people who just do not have enough to do. Who has time to go around negotiating for ratings given the workloads of most people? In all my years of implementing 360 degree feedback programs I have not come across an organization that did not take the process seriously. Nonetheless, it is critically important for companies to ensure the all participants understand the way in which the data collected will be used and that confidentiality and anonymity are strictly maintained.
Myth 6: 360 feedback will result in a "witch hunt" where people are only concerned with who said what.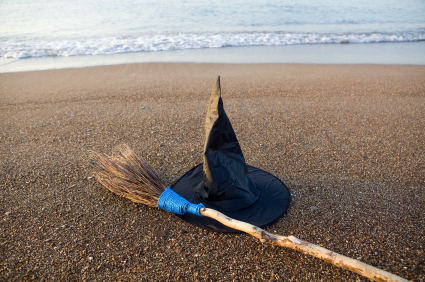 This myth is likely driven by fear and may be related to the culture of an organization. My colleagues and I rarely see this as a wide-spread dynamic. If an individual is fearful that the receipt of constructive feedback may result in devastating consequences, they may take action to identify who is to blame. We can certainly work to prevent this from occurring by:
Involving individuals who are receving feedback in selecting their raters. We recommend that Ratees and their direct supervisor collaborate to create the list of people who will provide feedback.
Providing participants (both Ratees and Raters) with training/guidance on how to give constructive and helpful feedback.
Clearly communicating how feedback will be used in the 360 feedback process.
When an individual receives concerning feedback, they are only hurting themselves by taking action to identify the source rather than focusing on the important developmental take-aways that are consistent across raters.
Myth 7: 360 feedback will destroy relationships in the organization.
The research on employee engagement, as well as the customer feedback loop, indicates that open feedback processes serve to strengthen the employee-manager relationship and the relationship organizations have with customers. In my whitepaper, The 360 Degree Feedback Advantage, I discuss various benefits of using 360 feedback, including how the process can strengthen relationships. When managers use feedback from multiple sources in managing performance they take on the positive role of performance coach versus judge. Similarly, soliciting feedback from customers in the 360 feedback process provides employees with an opportunity to be recognized for their strengths and the greater impact that they have on the organization, while providing managers with insight into how service can be improved across the department or function. These actions are not likely to have damaging effects on organizational relationships.
Myth 8: It is a waste to conduct 360 feedback several years in a row.
This myth is likely based upon the idea that once an individual understands their strengths and development needs they can work to improve on them. However, enough research evidence exists to indicate that 360 degree feedback programs are not one-shot interventions. In order to gain the most from the organizational investment to the process, companies needs to integrate the feedback process into other strategic HR processes, as well as repeat the 360 degree feedback process to measure how behavior has changed over time and in different circumstances. 360 degree feedback provides an important vehicle for measuring change and providing insight on ways to continuously improve performance.