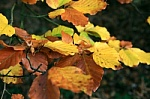 The beauty of fall…..time to reflect, analyze and plan.
As we start the Month of October, most of our clients are kicking off their year end performance appraisal process. As they begin, I encourage them to take time to plan for how performance calibration meetings will be conducted. We must not short-change this critical step in the process by focusing on evaluation form completion.
Accuracy and fairness in employee performance evaluation is a continuous challenge for organizations. Performance calibration is a necessary step in the employee performance management process to ensure fairness and accuracy of performance appraisals.
What is performance calibration?
Performance calibration meetings provide a forum for discussing the individual performance of team members with the goal of making sure that managers apply similar standards across all employees. The process helps to ensure that all employees are evaluated on the same criteria – no matter to whom they report. These meetings also provide an opportunity for managers to learn how they can increase their ability to observe performance and apply performance standards.
As discussed in my previous article Calibrate, Don't Force in Employee Performance Management, performance calibration does not always include the use of forced ranking or distribution. Organizations should examine the distribution of performance rating across various groups in the organization but do not need to force a desired distribution for the process to be effective. I recommend that organizations agree upon and communicate a desired distribution to managers and use that as a starting point for discussion.
Who is involved in performance calibration meetings?
Performance calibration meetings typically include supervisors and managers who are responsible for conducting performance appraisals and the executive over that part of the business. A human resource leader/business partner should serve as the facilitator of the meeting to ensure that goals are met and aligned with desired practice and policy. Ultimately, the decision on who to involve in the process will be based upon your organization's structure and culture. Nonetheless, I offer a few words recommendations:
Be sure that the supervisors/managers included in a particular meeting are all at similar levels in the organization.
Consider the size of the meeting group. The larger the group, the more opportunity for the meeting to go beyond the designated time allowed and result in frustration on the part of all involved. Break up departmental and/or functional groups into manageable subgroups, as necessary.
Prepare for Success
In preparation for meetings, managers should thoroughly complete draft performance appraisals on direct reports and be prepared to discuss their ratings with their peers and managers in a group setting. HR facilitators should prepare to facilitate by compiling aggregate and historical data for the business unit, including average ratings across critical factors, performance distributions, and the identification of outliers. Performance calibration meetings should be held before managers conduct individual performance review meetings with employees.

Performance Calibration Meeting Agenda
Discussion of confidentiality. It should go without saying that the the information discussed and the resulting outcomes should be kept confidential by all managers involved. Nonetheless, participants should be reminded of the expectation regarding confidentiality.
Review of the ratings scale/s employed and what each rating means.
Initial review of performance distribution of the business unit, including how the distribution compares to the previous performance period and/or desired distribution.
Discussion of the linkage between initial performance ratings align with the results produced by the business unit.
Presentation and discussion of each employee's performance rating/s and the managers explanation /rationale behind the rating.
Adjustment of ratings, as necessary, to accurately reflect performance over the performance period.
This meeting structure provides managers with an opportunity to highlight the accomplishments, strengths and development needs of their team members. In addition, it provides managers a chance to gain insight into the perspectives of other managers regarding the performance of their team.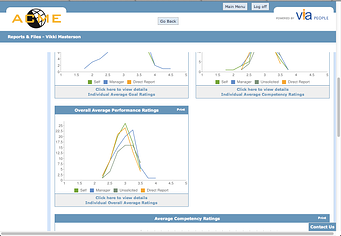 The use of employee performance management software can greatly enhance the effectiveness and efficiency of performance calibration meetings. Technology provides HR and business unit leaders with immediate and direct access to individual and aggregate level performance evaluation data. All participants in performance calibration meetings can collaborate using technology to review performance rating, supportive comments and historical data.
Learn more about how viaPeople's Performance Management solution can support performance calibration at your company.
Click below to download your free copy of viaPeople's Practical Guide to Performance Calibration.