Social technologies make everything easier….well, maybe not everything. In fact, they also have made it easier for some folks to get into some serious trouble.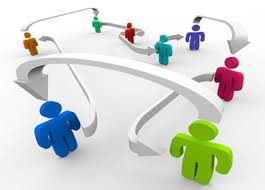 Social feedback tools allow us to stay connected; feedback, updates, and encouragement are exchanged often in a very informal manner. As we begin to use social performance management and feedback tools as a part of our everyday work life, we will see changes to tried-and-true HR tools and processes. See Social Performance Management Goes Mainstream in 2012.
How will the use of social feedback impact the use of 360 feedback?
Will the formal 360 degree feedback process become obsolete?
I would argue no. Traditional 360 feedback processes still deliver the same benefits as they always have, but adding social tools to the mix can only make them better. 360 degree feedback offers individuals:
Actionable insight related to a set of specific behaviors identified as important for performance.
Candid, constructive feedback only obtained through the use on anonymity.
Clear direction on strengths and development needs that form a foundation for development and on-going feedback.
Once an individual receives 360 feedback and creates an action plan for development, social feedback can be used to keep the development process alive. Individuals who receive feedback can use social feedback to ask for check-in feedback from colleagues and their manager at any time and monitor their development efforts. They will be recognized for progress made or can gain insight into ways to course correct along the way. The informal interactions facilitated by social feedback takes 360 feedback to the next level.
Read more about social feedback and how it can help your company.
More is Less with Social Feedback
Control Performance with Feedback Loops: A 360 Dergree Feedback View of Wired Magazine's Mental Machine'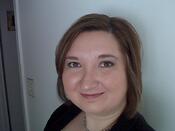 Jackie Caruso-Hudson
jcaruso-hudson@viapeople.com