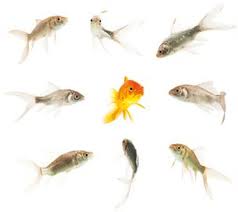 One of the most critical pieces of the 360 degree appraisal is the self evaluation. Self evaluation is key to comparing your view of your own performance versus the perspectives of those around you.
Self Evaluation:
Helps all employees to focus on their behavior. The better we are at understanding the criteria by which performance is evaluated, the better we can be at targeting our efforts on the job.
Forces us to think about our performance over a given time period and identify our own strengths and opportunities for improvement.
Here are 8 tips for us all to consider in completing self evaluation as part of 360 feedback:
Keep performance notes throughout the year. Use your online performance appraisal system to make note of the outcomes of projects you have worked hard on.
Review your job description and performance goals to make sure you have a fresh understanding of expectations.
Set aside time to think about the past year. Review work samples that showcase your abilities/efforts. This will also refresh your memory of all the hard work and goals you have accomplished.
Familiarize yourself with the entire evaluation. Understand the rating scale, instructions, and criteria to be evaluated.
Start at the mid-point (e.g., a "3" on a 5-point scale) of the rating scale and move the rating up or down, based upon specific examples of performance.
Don't focus on one unusual episode - either good or bad. It is important to make sure one really excellent or poor incident does not color your rating for the whole year.
Offer supporting behavioral examples for your ratings. Include examples from your notes and work samples. This allows you to make your most accurate rating.
Ensure comments support/match with ratings. If you choose to give yourself a "5", make sure you can support that rating with comments and example of your performance.
For more information on self evaluation, read Save the Self Appraisal in Employee Performance Evaluation.