Feedback is a Gift!
I am sure that we have all heard that saying or even said it a few times ourselves. Receiving 360 degree feedback can be a powerful developmental action, but that does not preclude individuals from having defensive reactions when they receive their feedback summary.
Here are some interesting responses that my colleagues and I have collected over the years - our very own top 10 list.
My raters don't know me very well.
My job makes me act this way. I'm not really like that.
The software must have scored this wrong.
Nobody really understands me.
This must be somebody else's report.
This was just a bad time to do this.
My raters didn't understand the questions.
My boss asked me to be this way; I am actually much better.
The others are just jealous of my success.
It's all true and I just don't care.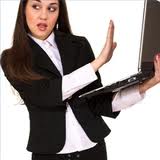 These responses may make us chuckle, but they are natural and driven by emotion. Often times, once individuals have an opportunity to express their emotions, they can begin to better understand their feedback and begin take action.
Focus on the Positive
As coaches, we can help individuals move past their initial responses by emphasizing the following messages:
Few people feel that they receive enough feedback on their performance. It is worse not to receive feedback, than it is to receive constructive feedback.
Perceptions are reality. In order to change those impressions, we must change our behavior.
Getting feedback from multiple sources is an effective way for us to discover the strengths and weaknesses in our performance.
Welcome the chance to receive input from others and be willing to understand and accept it.
Asking others for feedback increases their expectation that one will change in a positive way or improve. As such, creating and executing a development plan is an important next step.