How to NOT make the quarterly performance management process check-in like a TSA checkpoint.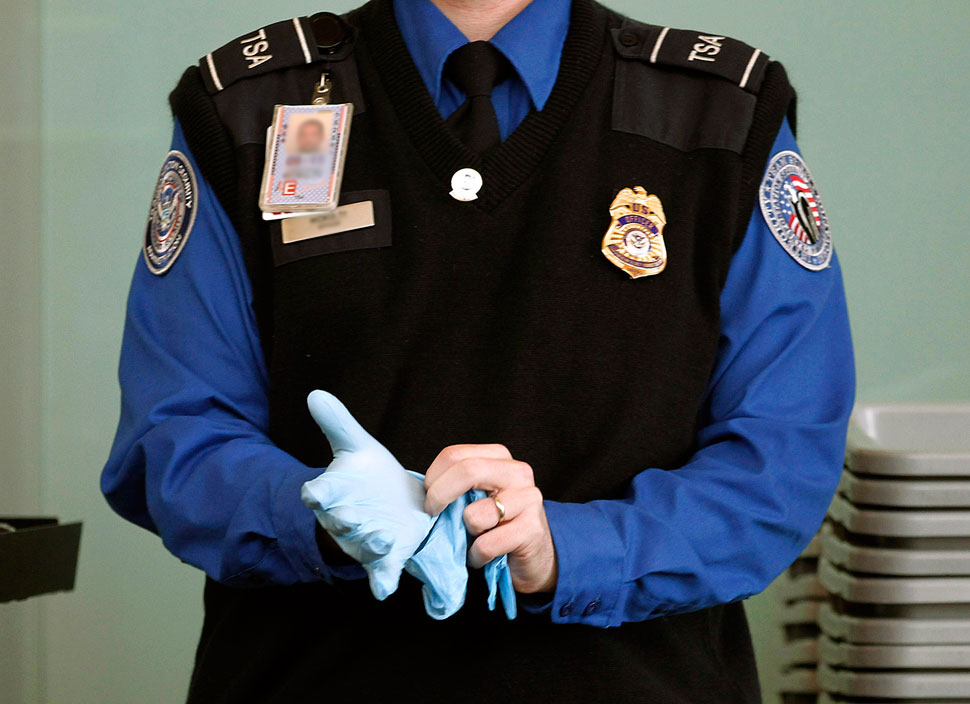 Carrying around tiny toiletries, getting patted down, taking your shoes off and stepping on the nasty floor; the security checkpoint is the least favorite part of any trip to the airport. How could they make it any more stressful and frustrating?
Checking in with your team regarding progress on their goals and development plans should not result in the same reaction. Regular, quarterly check in discussions are recommended to ensure a dynamic and engaging employee performance management process. Is there are way to review progress in a positive and motivating way now that the first quarter is coming to a close? Here are some guidelines for you:
DOs
Assess progress by reviewing updates, time lines and future plans with your team. Have your direct reports bring documentation of their accomplishments for the quarter and conduct and informal discussion. Consider: What feedback can you provide that will assist them in their journey? Provide specific examples of the things that are going well, as well as things that should be changed to improve performance.
Adjust time lines, if needed. Are there projects or changes coming up that would hinder the progress of the individual and cause them to miss their due date? Assist your team members in re-prioritize or modify project time lines to align with priorities.
Coach your direct reports on how to solicit performance feedback in an informal manner. Effectively soliciting feedback from peers and colleagues is a great skill for all professionals to have in their bag of tricks. Consider: How well do your team members know how to ask each other for feedback or other stakeholders throughout the year? Assist them in developing this skill and encourage them to share feedbak with each other.
Work together to plan for a successful next quarter. Collaborate with each team membr to create a plan of action for the next 90 days. Discuss specific activities and deliverables to reinforce expectations.
Use technology. Take time to document the results of your quarterly checkpoint using employee performance management technology. Staying on-top of performance documentation will make the year-end performance appraisal process much easier and more accurate. For more information, read an article by my colleague Dr. Amanda Seidler, Scarier Than Ghosts and Goblins: The Dark Truth About Performance Appraisal.
DON'Ts
Take over the progress meeting with "shouldas and couldas". Avoid making the meeting about you and giving advice on what you would have done. This is about the progress of your direct report. Provide clear feedback on successes and specific actions that need to be improved.
Demotivate by making s/he feel like they should be further along than they are. It is important to work with what you have. If your direct report is struggling, now is the time to be encouraging and get them to the next level. Consider: What can you say and/or do to get them back on track?
Skirt the issues. Do not avoid providing constructive feedback. It is critical to your team success that you provide feedback to each member. You do yourself and your direct reports a a great disservice by allowing them to continue doing the same thing because you uncomfortabel discussing negative isses.
Not meet with them at all. The worse possible action is INACTION. Remember, managers who do not provide regular feedback give the employee performance appraisal process a bad rap!
The first quarter checkpoint continues to set a positive tone for the year. Expectations are reinforced; performance is improved; employees are engaged. Progress meetings, informal feedback and a few motivating words are kind of like making sure you have your belt off and computer in it's own bin; a few simple tasks that will benefit everyone in the end.
Related articles:
7 Steps to Becoming a Performance Appraisal Rock Star
Low Performers Fuel a Dangerous Downward Spiral