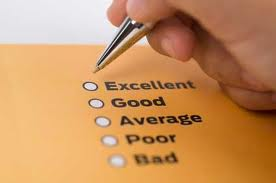 Last week Microsoft announced a change to its performance review and compensation system that is aimed, in part, to establish a clear link between performance and compensation. In their current system, managers use a forced ranking system assigning people to the top 20%, middle 70%, or bottom 10%. In the new system, employees will be assigned a ranking of 1 - 5 based upon their overall performance, versus multiple metrics. Ranking will be based upon relevant peer groups and be directly linked to compensation.
Reading the blogs and commentary concerning this announcement has caused me to wonder about all of the time and effort that has likely been devoted to this change. All HR experts know that a performance review and compensation program change requires a great deal of time and effort - from research to communication to complex political play. But what has really changed?
Ultimately, the effectiveness in managing the performance of the organization falls in the hands of leadership. The type of rating or ranking system that is used matters very little if leaders are not held accountable for goal setting, ongoing coaching and development, and providing helpful performance evaluations on a regular basis.
Employees have commented that in this new system, 20% of employees will now be classified in the lowest performing category versus 10% in the current system. However, being rated in the lowest 10% has not meant much in that lower performing employees have remained in place....maybe just put out to pasture. If senior leaders have not created a culture and aligned organizational systems, including their own behavior, to support the concept of forced ranking then line managers have no incentive to take ownership of the process...and employees will not see much value in the process.
As Kris Dunn writes in the HR Capitalist.... more fuel for the performance review haters society.
In this case, managers have two choices...they can hide behind the system or they can use this change as an opportunity to hone their skills in providing feedback and coaching. Managers should use the system to improve the performance of their team:
Understand the details of the new system and communicate those details to direct reports multiple times to ensure their understanding.
Clearly articulate how individual performance goals are linked to team and organizational goals, as well as the specific rewards that are attached to high performance.
Document progress and examples of performance on a regular basis - consider Micro-Feedback.
Make performance discussions a regular part of your ongoing activity. Take time to schedule performance and coaching discussions, but offer informal feedback as often as possible.